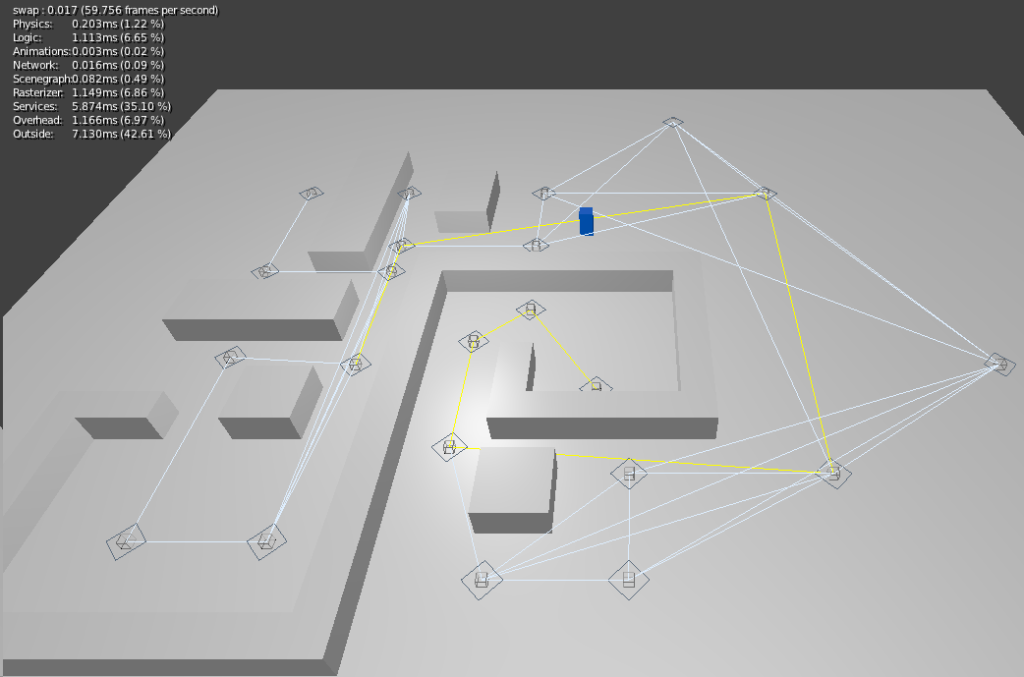 Hey. So today, I'm giving out BGHelper V1.6. This version includes quick and simple NodeMap-based pathfinding, along with a soft-body pinning function.
Basically, a NodeMap is a map of nodes - each node can connect to all other nodes (that it has a clear shot to), and a path is created from these connections. Rather than using A* pathfinding, it's easier and faster to place nodes down (before or even during gameplay) and navigate using them to move about the world.
I also added and fixed some other things; a soft-body pinning function has been added (SoftBodyPin). There's no example, but it's pretty simple - you simply run the function with the first argument being the soft-body object you want to pin, and the second being a list of control objects. All of the vertices in the control objects will be used to pin the soft-body object, so be aware of that. It could look like this:
controls = [c for c in sce.objects if 'softbodycontrol' in c.name] # Create a list of control objects that have 'softbodycontrol' in their names
SoftBodyPin(obj['mesh'], controls)
I learned about the technique for pinning from an example that a Spanish student that experimented with soft-body pinning some time ago (I don't want to get his name wrong, heh). The video can be found
here
.
Anyway, download BGHelper V1.6 here!
Mirror 1: MediaFire
Mirror 2: FreeDrive